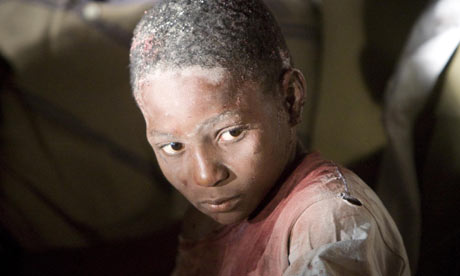 It's vexatious to see someone celebrate in you moments of despair and grief. Doesn't matter that he/she is a total stranger and has cause to bask in the glory of their graduation or some other joyous happening in their life. It's the human condition. September 11 is many a man's birthday, anniversary, etc,- but we'd like to begrudge them the joy of that day though right?
I've had a few of those moments since the earthquake struck Haiti. Is is apathy? do people not care enough? Could everything just shut down for a few to address this cataclysm of epic proportions? Probably not. It's the human condition. I should know. I was born in circumstances that epitomized the polar chaos between joy and grief.
My Mom had a C-Section, much to my grandma's (rest her soul) dismay and worry. My father was grieving and burying my paternal grandfather the same day. Suffice it to say i made both a majestic and difficult entry onto earth in an emotionally strained time. Those of you who know me personally (or are my facebook 'friends') know that my middle name is Amet. Ametepee is the full thing. An Ewe name. Means in place of somebody or more metaphorically, stepping into the shoes of another. They were all happy i came i bet, but there were other mitigating factors, to put it mildly, that i'm sure made for a mix of joy and other emotions.
So no, i'm not making excuses for anyone; but its useful to motivate others to help alleviate in suffering that hits home with us rather than expect an immediate response from everybody. Tragic as this sounds, it's the human condition. Or more aptly the human experience.
on that note. My heart still really aches for Haiti. Dig into your pocket. I've donated... have you? Please do. Thank u. Thats all. Text Yele to 501 501 and $5 will be donated and charged to your next phone bill - toward earthquake relief in Haiti.
On a lighter tip. Are you watching the African Cup of Nations in Angola? Ghana's looking a bit shaky. I need to be more patient with the Black Stars. It's difficult though. Years of heartbreak, have made me an easily emotional fan of my beloved team.
Also, Peep this very moving song and video, that is making major virial rounds, from High School Students from the High School fo Recording Arts (HSRA): an alternative school in St Paul, MN. They decided to contribute their talents to support relief and healing in Haiti since they couldn't do too mcuh financially to help. Kudos.
"Two Africans and a Jew" is on the Horizon. Boom Bam. I'm out
m diggidy